Cat Veterinarian In Woodbridge
Feline Veterinary Care. Call Now!


Woodbridge Cat Veterinarian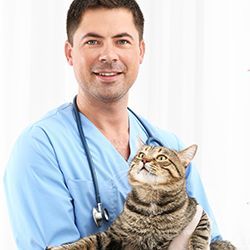 Welcome! We are Woodbridge's premier feline veterinarian, and we love cats, plain and simple. Your cat becomes our cat when in our care and we will go above and beyond to treat your cat with compassion and dignity. We practice medicine based on scientific evidence and our research. Call now for an appointment!
Relaxed Atmosphere For Cats
New England Cat Care has been providing the best feline medicine for the past fifteen years and we define our success by being compassionate and knowledgeable in all aspects of feline healthcare.
We achieve the highest standard of medicine in a stress-free environment where your cat will feel relaxed. The relationship we build with you, our client, is the foundation that enables us to get to know you and understand your cat's specific needs.
Feline Veterinary Services
Cat Exams
Emergency Vet
Cat Dental Care
Spay & Neuter
Senior Pet Care
Feline Shots
Cat Surgery
Urgent Care
Cat Vaccinations
Bone Fractures
Poisoning Emergency
And More!
Directions
186 Amity Road, Woodbridge, CT 06525
---
---
Convenient Location
New England Cat Care strives to serve our community with a convenient location and affordable options. You may be surprised to see your friends and neighbors in the waiting room as we create a welcoming atmosphere for all. Our veterinarian makes you feel as if you are part of the family and keeps open lines of communication to ease your concerns and offer your options.
Healthy Visits
Danielle Crawford provides important healthy checks so we can hear a happy kitten's purr or enjoy puppy kisses. Our wellness visits can guide you on required shots, tests, fecal checks and heart worm prevention. If you are applying for your local dog license, speak to us today regarding the necessary shots and paperwork to keep your pet safe.
Lifelong Veterinary Care
New England Cat Care offers ongoing support throughout the life of your pet. From offering nutritional guidance for kittens and puppies to oral care for aging pets, we are here for you every step of the way. Our goal is to help give you many years with your pets and we also want those years to be full of activity. We can help you with discpline issues and offer guidance on how to house train your pet. Our information goes beyond the medical and into the practical education you need to transition to life with a new pet, whether young or old or how to decide if you are ready for additional animals.
Quality veterinary care is key to a healthy and energetic pet and New England Cat Care wants to be your local, go-to veterinarian. Our talents are current, our services are varied and our passion is to care for your pets. Call us today to schedule a visit at Crawford looks forward to meeting you and your four-legged friend! We cannot wait to meet your animals and to develop an on-going relationship with you.
---
---